Donate Blood at Our Upcoming Blood Drive!
American Red Cross
Wednesday, April 6
Drive Details:
Site: Park City Twilight Rotary
Address: 4501 N. Highway 224, Park City, UT, 84098
Room Name: Community Drive Gymnasiumz
Date: Wed Apr 6, 2022
Time: 02:00 PM – 07:00 PM
Blood Program Leader Name: Carol Bollinger
Blood Program Leader Phone Number: 4352004765
---

Dear Friends and Supporters of HomeAid Utah,

For more than TWO YEARS, HomeAid has been working alongside The Food and Care Coalition in Provo, Utah to help construct 72 units of permanents supportive housing. This housing will be utilized by our friends who have worked through the temporary shelter program and qualify to move to the next step of housing stability. These units have been thoughtfully designed and built to provide a safe and dignified home for people on their way back to self-sufficiency. Through your generosity and support, HomeAid has helped substantially with the overall cost of this project through cash donations and discounted / donated labor and materials. THANK YOU for your support!

As we enter the final phases of this project, we are still working to achieve our anticipated goal of bringing $1.2 million in value to this project. Every dollar saved on construction is a dollar that can be applied directly to client services.

Here are some opportunities for you to participate.

1. Unit Furnishing Sponsorship – $5,000 (see image) and visit our online payment portal

2. Construction Cleaning Volunteers – We need volunteers to spend a Friday afternoon helping us clean the units. We will remove debris, sweep and mop floors, wash interior windows, wipe down cabinets, drawers, and countertops and shine up the plumbing fixtures to get them fresh and ready to welcome home their new residents. This is a great opportunity for your work team or friends to get out and help in a truly impactful way. Dates and slots are limited so let us know when you'd like to help. Volunteers must be ages 18 and older.

• March 4th, 1:30-4:30pm, 15 volunteers
• March 18th, 1:30-4:30pm, 15 volunteers
• April 1st, 1:30-4:30pm, 15 volunteers

Thank you for your contined support as we #collaborateforsuccess to build a future without homelessness!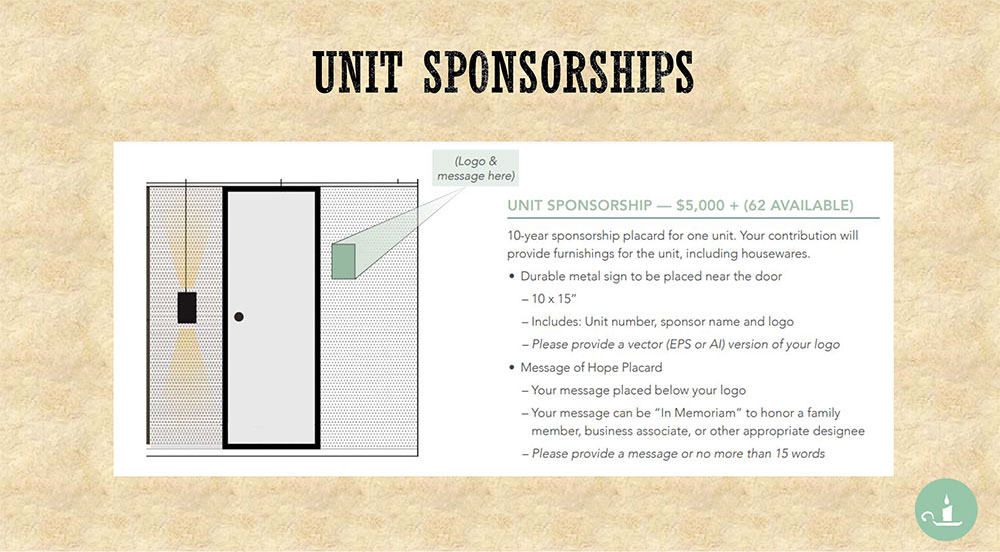 ---
A message from The Jenn-LoVe Project
Everyday more than 35,000 people are homeless just in the Salt Lake, Weber and Davis counties. These people are sleeping in places not meant for human habitation, such as cars, parks, sidewalks and abandoned or condemned buildings. They have to use public restrooms to shower. And this is only if they are able to do so. Everyday the shelters try to give out these "Hygiene Bags" to the persons in need. And everyday the shelters run out.
For only $25.00 per bag, you can help someone homeless in need. The bags may contain the following, but limited to:
– Winter hat
– Winter gloves
– Soap
– Toothbrush & Paste
– Deodorant
– Wet wipes
– Sanitizer gel
– Gold Bond body powder
– Pair of socks
– Lotion
– Shampoo
– Carmex Lip Balm
– One (1) Ziploc bag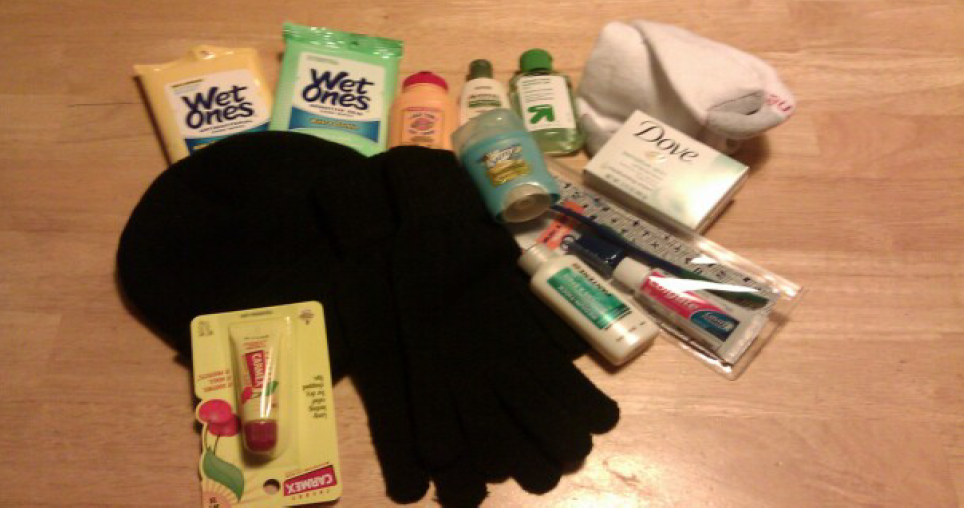 Our goal this year is to donate FIVE HUNDRED HYGIENE BAGS!!! And every donation counts.
Help The Jenn-LoVe Project reach its goal to donate to the local homeless shelters. Because "Small acts, when multiplied by millions of people, can transform the world!!!" Thank you and I hope you can help support the community, because if not today, then when.
Please make all checks payable to The Jenn-LoVe Project and mail to:
The Jenn-LoVe ProjectZ
6033 Park Lane South, #309
Park City, Utah 84098

***Attached below is our Venmo information.
Please list:
– Project name: Hygiene Bags
– Your full name
– Full address
– Email
– Phone
(For an tax purpose donation receipt)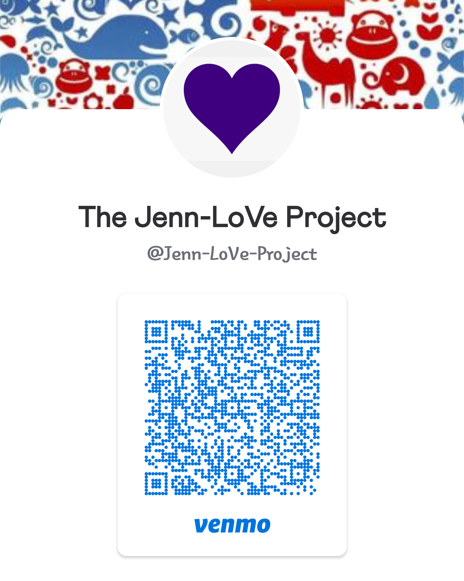 ---