---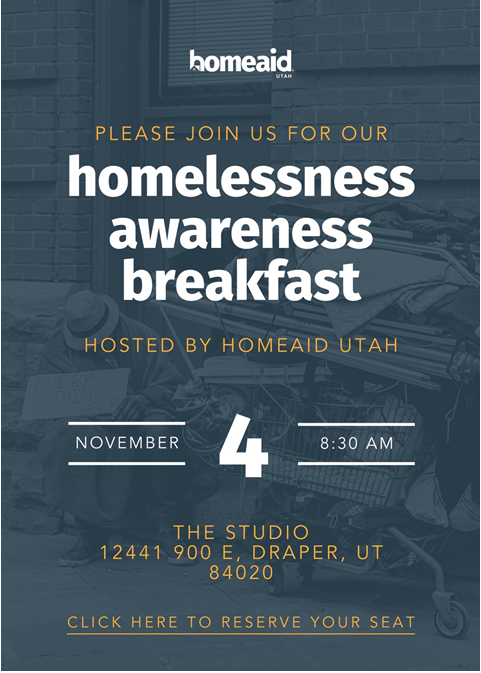 HomeAid Utah relies on our community to attack the reality of homelessness with a unique and collaborative approach.
Come, hear about the great things we've been doing and how YOU can get involved in this impactful effort.
After breakfast and the presentation, we will have the opportunity to pack and assemble cold weather kits for those experiencing chronic homelessness.
Prominent event sponsorship opportunities are still available. Please let us now if you'd like more information.
The Studio
12441 900 E Draper, Utah 84020
November 4, 2022 8:30 am
Register soon because space is limited. We hope you're able to join us!
Can't make it to the breakfast? Donate HERE to help.
---
A message from The Jenn-LoVe Project
Everyday more than 35,000 people are homeless just in the Salt Lake, Weber and Davis counties. These people are sleeping in places not meant for human habitation, such as cars, parks, sidewalks and abandoned or condemned buildings. They have to use public restrooms to shower. And this is only if they are able to do so. Everyday the shelters try to give out these "Hygiene Bags" to the persons in need. And everyday the shelters run out.
For only $25.00 per bag, you can help someone homeless in need. The bags may contain the following, but limited to:
– Winter hat
– Winter gloves
– Soap
– Toothbrush & Paste
– Deodorant
– Wet wipes
– Sanitizer gel
– Gold Bond body powder
– Pair of socks
– Lotion
– Shampoo
– Carmex Lip Balm
– One (1) Ziploc bag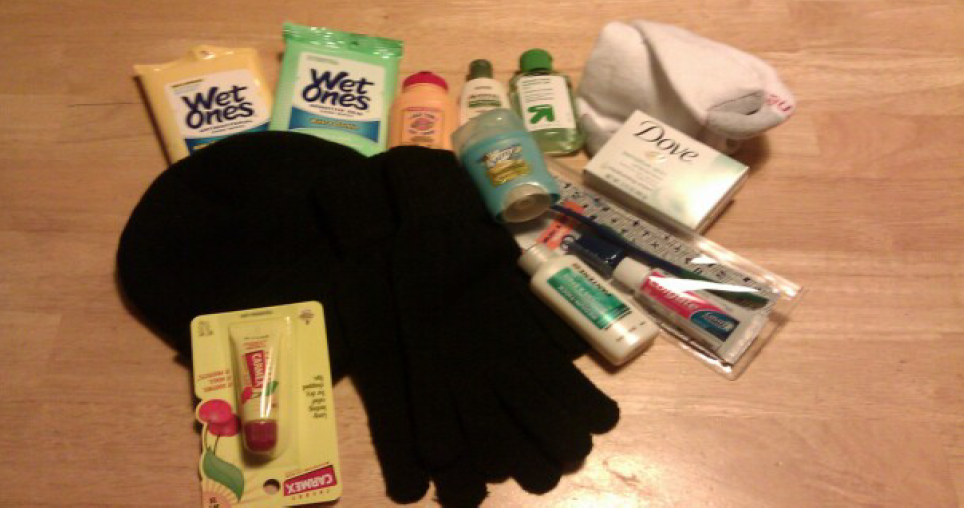 Our goal this year is to donate FIVE HUNDRED HYGIENE BAGS!!! And every donation counts.
Help The Jenn-LoVe Project reach its goal to donate to the local homeless shelters. Because "Small acts, when multiplied by millions of people, can transform the world!!!" Thank you and I hope you can help support the community, because if not today, then when.
Please make all checks payable to The Jenn-LoVe Project and mail to:
The Jenn-LoVe ProjectZ
6033 Park Lane South, #309
Park City, Utah 84098

***Attached below is our Venmo information.
Please list:
– Project name: Hygiene Bags
– Your full name
– Full address
– Email
– Phone
(For an tax purpose donation receipt)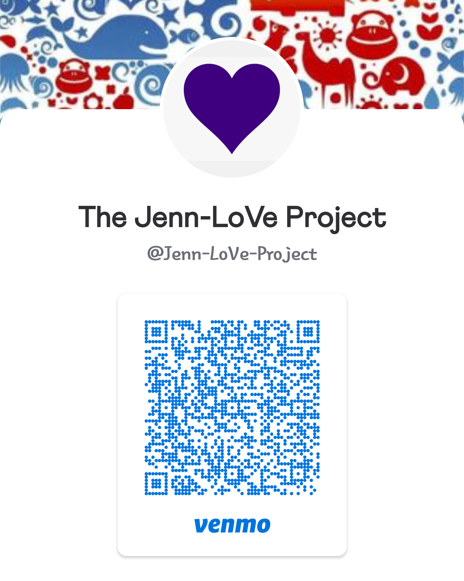 ---